Mat Newman
October 1 2010 09:04:30
Today is the last day in our old office @ 175 Collins Street, Hobart.
Next week we move to new premises at 2 Kelly Street, Battery Point.
I had a class scheduled today. I thought it fitting that the last session in the old office should be a Notes user class. Fortunately we rescheduled it. Very fortunately. Over the last couple of days everyone has been helping collect my IBM/Lotus course guides as they come across them and stacking them in my training room ... isn't that nice of them :-)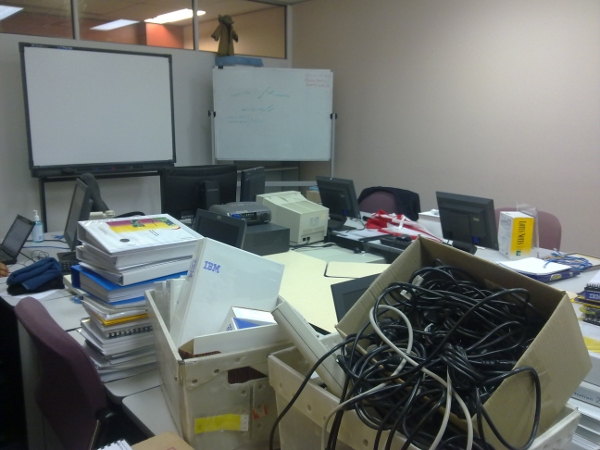 The training room has been my working 'home' for the past 7 years, I've taught hundreds of classes here to literally thousands of people. I had always intended to paint that big beige wall yellow, but never seemed to find the time to do it...
Goodbye old Classroom, and thanks for the long hours, hard work, good times, fun participants and all the memories!