Mat Newman
October 1 2010 10:13:42
I always kept at least one copy of the marketing stuff Lotus sent me to give out to customers.
For the first time in almost 15 years I re-opened this envelope, it came from "Lotus Development" who were then located in Kent Street, Sydney...
Out of the box: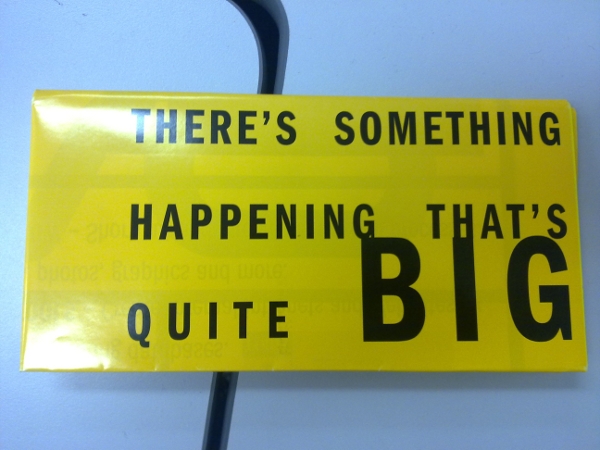 First fold: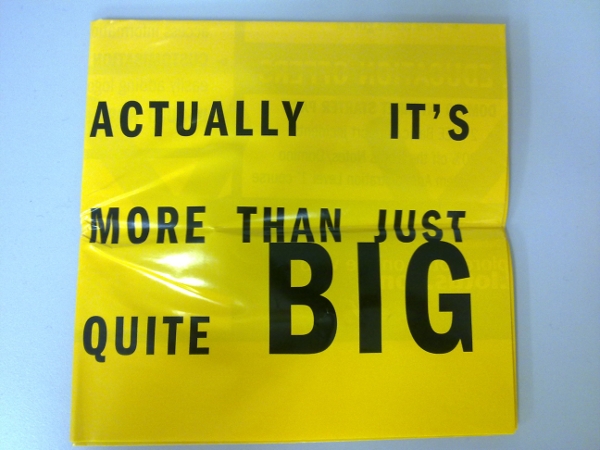 Second Fold: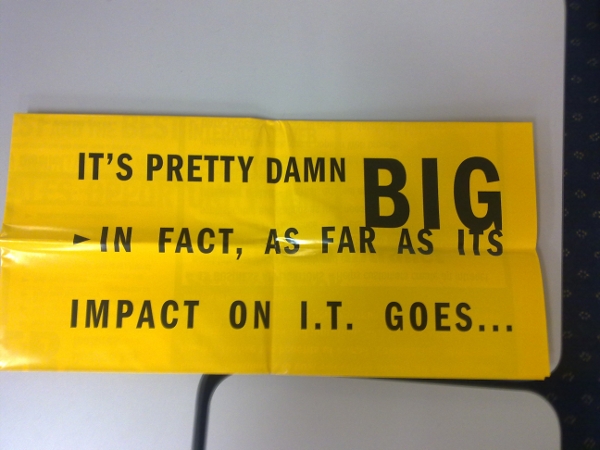 Third Fold: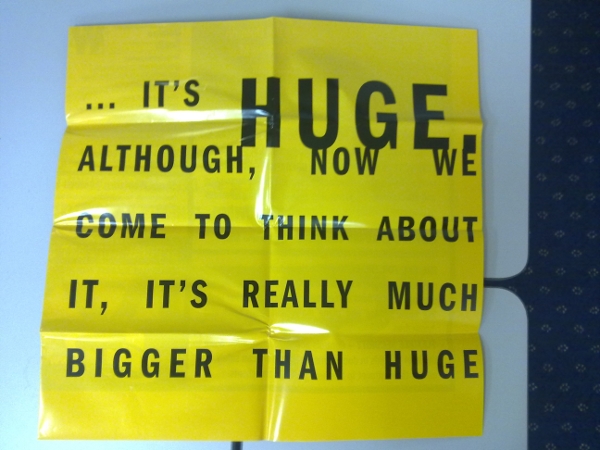 Fourth Fold:
The reveal: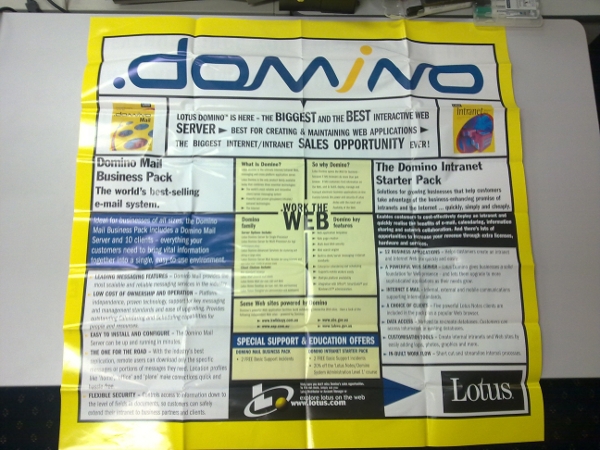 According to the poster: "
What is Domino?
"
"Lotus Domino is the ultimate Internet/Intranet Web, messaging and cross-platform application server."
Maybe IBM could learn a little something from this, and for all the people who have been asking what IS Domino, well - there's the simple answer!