Mat Newman
September 2 2010 11:11:21
I Love Lotusphere!
I had a 'chat' this year with IBM's Kathy Howard (Domino Designer Designer - on the
Design Team
) and Steve Shewchuck about the 'missing' Designer Welcome screen from Notes 6 and 7 that included the brilliant clickable Object Model map. This was a great feature for teaching new developers how to find their way around Notes classes and objects. I asked whether it was possible to bring it back in some shape or form.
In true IBM fashion they've delivered!
If you miss the clickable Object Model map/diagram in the Designer client - here's a great solution from IBM labs:

"This object map presents the Domino Objects for XPages as a hierarchy and provides links to the documentation. Click an object to open its help topic in a new window. Domino Objects for XPages give the JavaScript programmer access to the Domino data store and other back-end elements."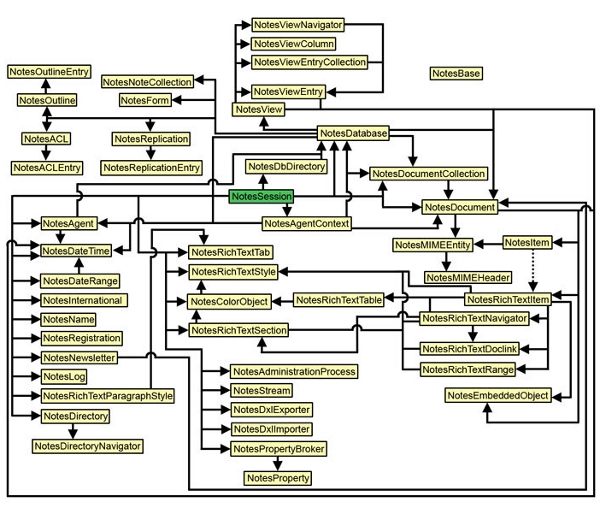 The actual clickable map can be found
HERE
:
http://www-10.lotus.com/ldd/ddwiki.nsf/dx/XPages_Domino_Object_map_8.5.1
Thanks so much Steve Shewchuk and the team from IBM Victoria Software Lab.