Mat Newman
December 21 2012 12:05:41
There are currently loads of social posts about people heading off on their annual vacation (Holiday for those outside the US). Lotus Notes has a really EASY way to set both your Out-Of-Office (OOO) and block out your calendar so that you co-workers inviting you to a meeting see that you are unavailable. All you need to do is create an all day event in your Notes calendar:
Here's how:
1. Open your calendar,
2. Click the drop-down arrow on the Action Bar next to NEW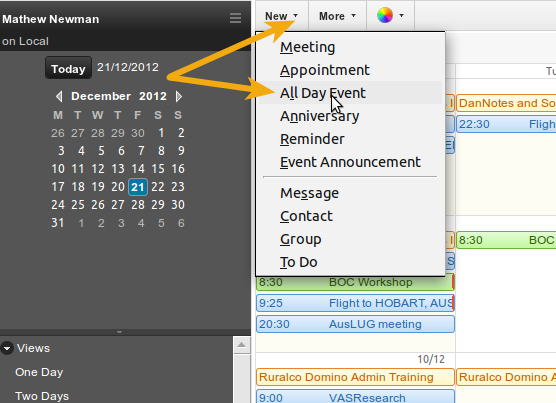 3. Choose "All Day Event"
4. Give your event a title (eg: Mat, Annual Leave),
5. Choose your start date
6. Choose your end date

and the key step!
7. Choose
Vacation
in the Category field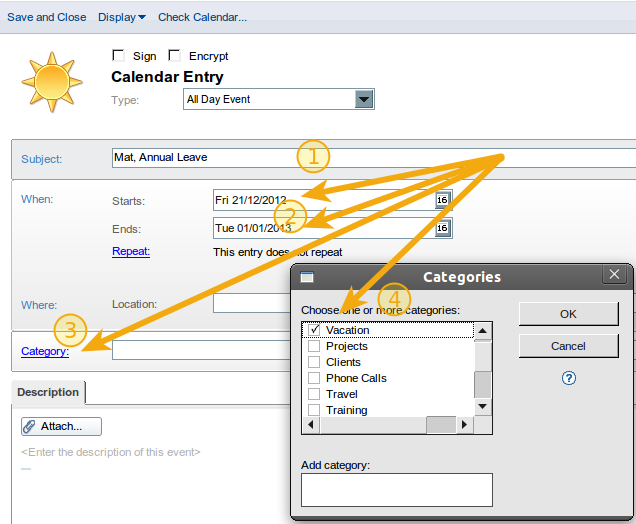 When you create an All Day Event with the Vacation category, Notes will prompt you when saving the event whether you want to also enable your OOO!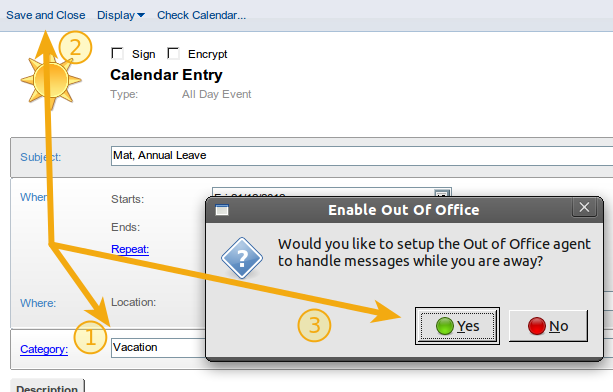 The beauty of this tip, because an All-Day-Event also blocks out your calendar as "Busy" co-workers inviting you to a meeting will see that you are not free.
Enabling OOO and marking yourself as busy - Easy! :-)