Mat Newman
September 30 2012 11:10:44
Back at Lotusphere 2012,
Roberto Mazzoni
(University of Zurich) along with
Andreas Ponte
and
Sandra Buhler
(
Belsoft AG
) approached me about speaking at the University as part of the
Lotus Knows Switzerland
meetings. An opportunity like this was obviously too good to pass up and I gladly accepted.
With preparations made, I headed over to Zurich for the event following UKLug 2012.
No visit to Switzerland is complete without visiting a Chocolate factory, and
Andreas
was kind enough to give me a quick tour of the city and around Lake Zurich before the event, including a quick stop off at Lindt.


The Lindt store on the edge of Lake Zurich at their factory: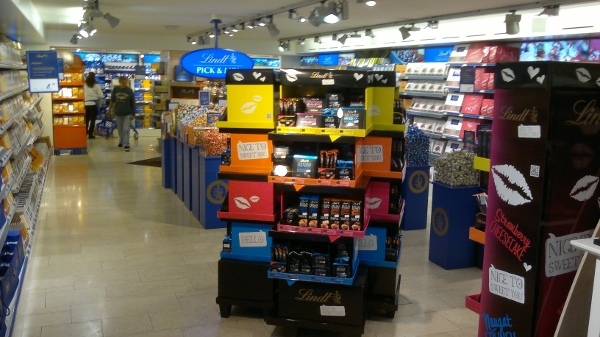 Lotus Knows Switzerland
The University of Zurich has an IBM Collaboration Solutions user base of over 40,000 users, with a mix of IBM Lotus Notes and iNotes and an extensive implementation of other applications from the portfolio including IBM SameTime and IBM Connections. Having seen my 'User Blast' session at Lotusphere, they were keen to have that content delivered to some key users within the University with an 'injection of yellow' to help the users understand the capabilities of the collaboration suite provided by the Universities IT Services.
Upon arriving at the venue, my jaw dropped as I walked into the theatre and saw the plaque listing Albert Einstein and Erwin Schrödinger, who had presented in the same theatre where I was about to deliver my talk. What an honour!
With a number of University attendees, along with IBM Customers and Partners there was a large crowd gathered in the theatre for a great afternoon of information and discussion.
Roberto and his team recorded the session, which is available for all to see here:
https://cast.switch.ch/vod/clips/q8gsjxz2q/
There are also some great photos from the event posted on the
Belsoft Event Website
.
Following my session, a panel which included
Robert Spaltenstein
, from Allianz Suisse,
Alexander Perle
, from Leica and
Roman Meng
, from University of Zurich, joined
Sandra
in a great discussion of their implementation of IBM software and their use of Social frameworks.
The gathering then headed over to restaurant uniTurm (in the University Tower) for a reception and socialising. An amazing venue, with beautiful views over the city and lake.


The view from the reception: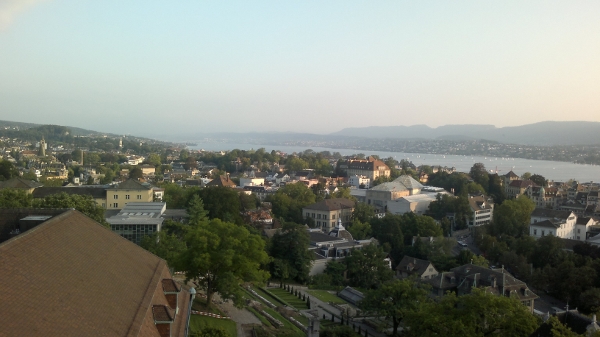 Spanky was so impressed, he insisted on being photographed from the balcony at the restaurant as the sun set over the city.


Spanky enjoying the Sunset over Zurich: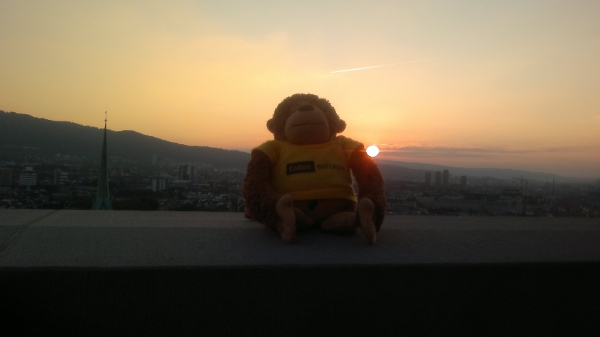 Thank you Roberto, Sandra, Andreas, Klaus, Roman, Urs, Marco, Patricia and Rachel for your hospitality, an unbelievable experience and congratulations on a great event!