Mat Newman
January 15 2013 08:42:53
The team working on the IBM Connect 2013 session database have been busily adding features, and now thanks to the guys from
Mobilite
(especially
@GiulioCC
), we're pleased to add Mobile (Smartphone/Tablet) functionality.
Read the full details over on the
goMobilite blog
!


Demo: How to access the mobile version of the IBM Connect session database
Even more features are planned for the coming updates, please make sure you keep your local replica in sync by using the "Sync with Server" action in the Database Banner.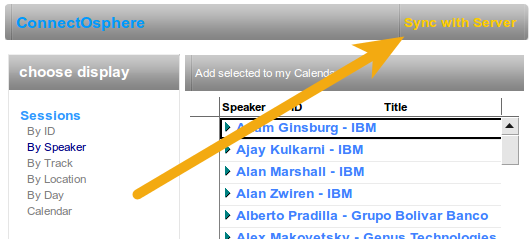 Enjoy!