Mat Newman
July 7 2012 08:54:41
How to enable Auto Save of every Lotus Notes document open in edit mode (which of course includes draft messages):

The steps:
1. go to the
File
menu,
2. choose
Preferences
,
3. go to the
Basic Notes Client Configuration
option,
4. Check the box for
Autosave
,
5. enter how many minutes you would like Lotus Notes to autosave your documents for you.

Figure 1: the Enabling the Autosave option in Lotus Notes preferences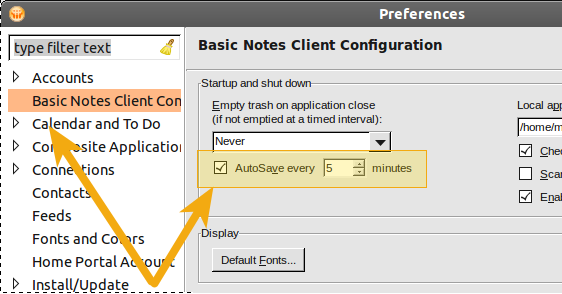 Now Lotus Notes will automatically save a backup copy of every document you have in edit mode every ... minutes.

To recover Autosaved documents, use the

File

->

Autosave

->

Recover...

menu option.