Mat Newman
April 28 2015 20:30:37
It's no secret that I'm in love with IBM Connections Activities. In fact, if there was any single reason to purchase a step-up from the basic IBM Connections Profiles, Files and Status updates entitlements included with your IBM Notes CAL's ... this would be it!
And it
just ... got ... BETTER!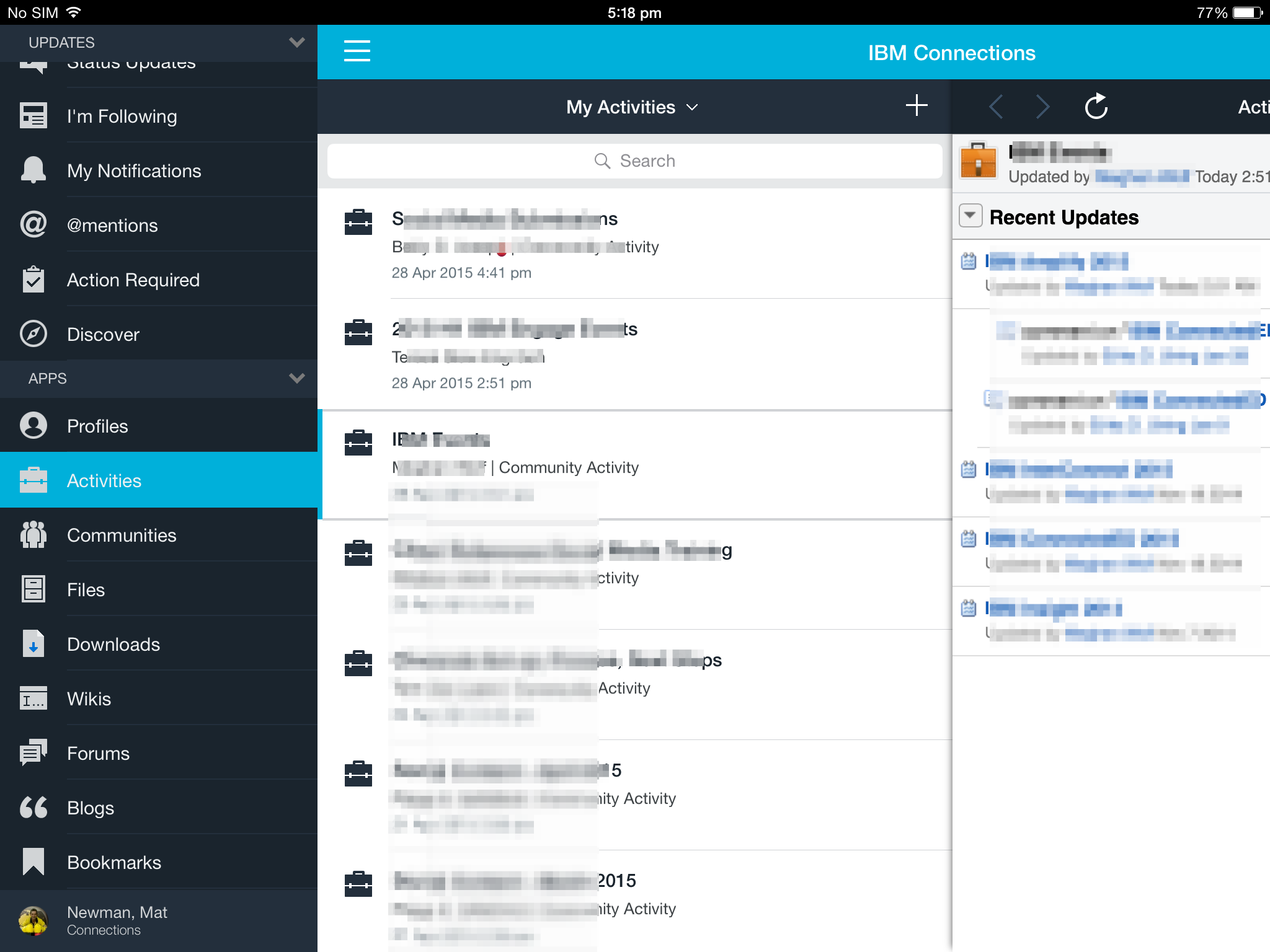 FIGURE 1: IBM Connections Activities on Mobile
Activities are now Mobile on iOS and Android connected to IBM Connections Cloud with the inclusion of the Activities app.
I literally live in Activities, there's no better way to keep track of anything from a complex Work-Breakdown-Structure to a simple task list, to be able to share those details with your colleagues and cut down on all those email messages asking for status updates on a Project or Engagement that you are collaborating on with your team:
Need to co-ordinate effort with your team? - Create an Activity,
Want to differentiate between planning, engagement and follow-up? - Add Some Sections,
Allocate Follow-up Actions to team members? - Create some To-Do's,
What is the status at any point in time? - Create some Entries!
These are the elements of an Activity that make this feature of Connections such a fabulous way to coordinate effort, track progress and
Get Things Done
!
Of course, the flexibility of Activities to create a Stand-Alone Activity, or to create an Activity within a Community, or even associate a stand-alone Activity with an individual or multiple communities is one of the aspects of the Feature that clearly demonstrates the evolution of a traditional "silioed" approach to organising information, with the People-Centric, Meta-Data-Enabled, Community Integrated, Security-Rich environment that is IBM Connections.
Now available with the latest update to IBM Connections Cloud subscribers (Both S1 and S2) and an addition to the Mobile Application on
iOS
and
Android
, the inclusion of Activities is an AWESOME enhancement.
Well worth the wait ... it's finally
HERE
... IBM Connections Activities support on Mobile.
Enjoy!