Mat Newman
February 12 2015 22:47:26
A colleague asked me earlier this afternoon to capture the
AWESOMENESS
that is IBM Notes in a single screen. Hmmmm ... thinks I! ... How does one explain just how good IBM Notes is in a single screen-capture?
A few screen-shots, some slicing and dicing, and a couple of overlays later ... I think I've gotten a lot of it covered:
Figure 1: Oh yes, THIS is what Notes is capable of!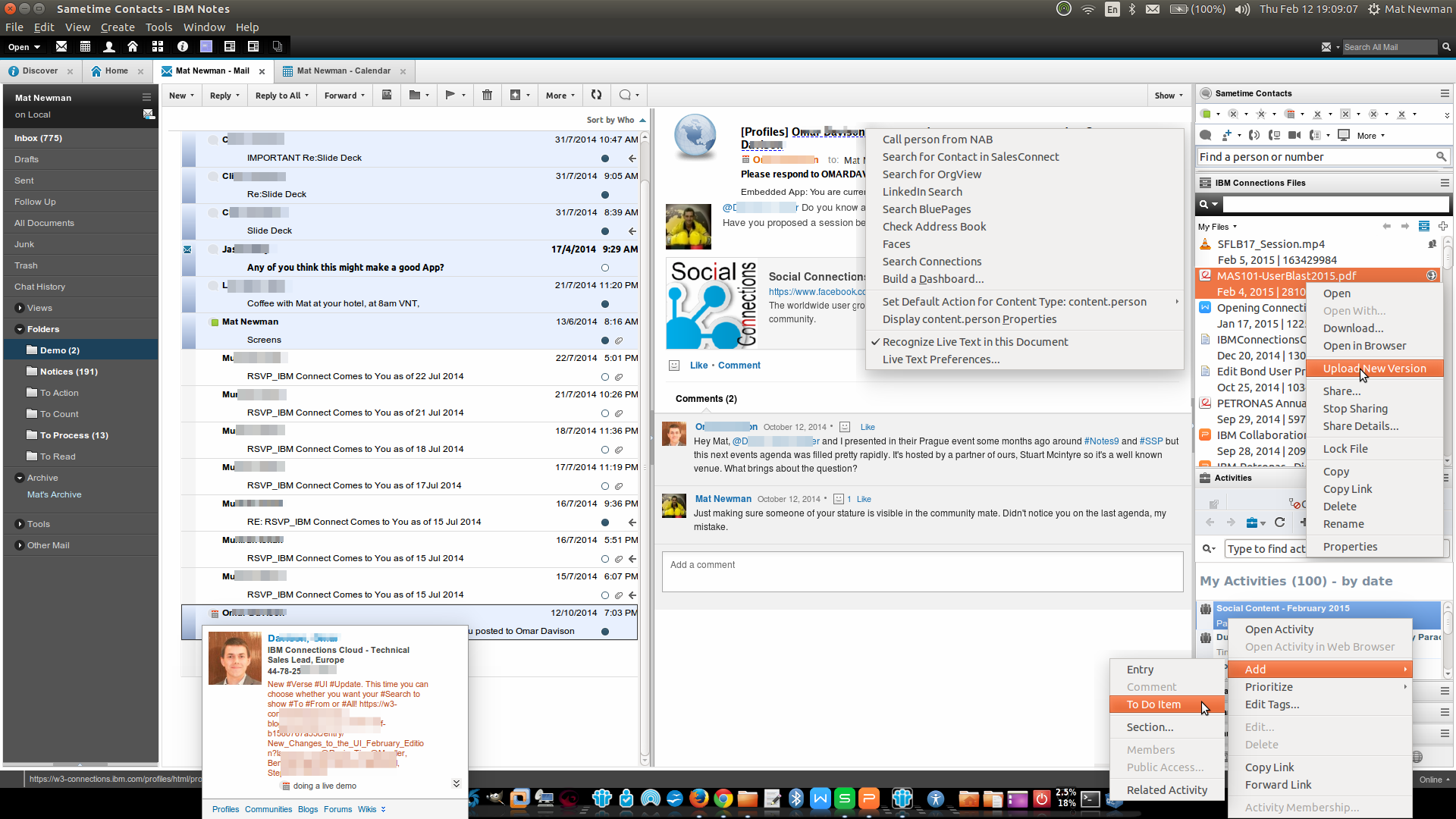 Clearly, this is worthy of an entire #UserBLAST session to explain exactly what is happening within that one screen-shot!
Many will look at this screen and wonder exactly what is going on, and why I'm so excited to talk about one picture of a software application for an entire hour?
Thankfully, I've been invited to participate in an upcoming community call, so I'm pretty sure that I can do the entire call based around that image and explain just how (using what is now company vernacular)
freaking

GREAT
this one piece of software with a 25 year heritage really is!
Oh, and you might notice, there isn't a single piece of Redmond technology anywhere in this image. I haven't had to suffer from that hell for a number of years now. If you're wondering why you still are, clearly it's time we had a chat?
Looking forward to the call.
Enjoy!